Hey! To help you get your questions answered quickly, I created this new mini-post series all about Squarespace and Biz tips. Blogs in the mini-series will be shorter and sometimes related to a Freebie to help you get some answers to your questions. Ready to learn how to create a landing page?
After my post SALES PAGE TIPS, I received a message asking me how to create a landing page and what this landing page should include.
Landing pages are a great tool to get subscribers, validate your offerings and build up your waitlists. Here is an example of one of my landing pages 👇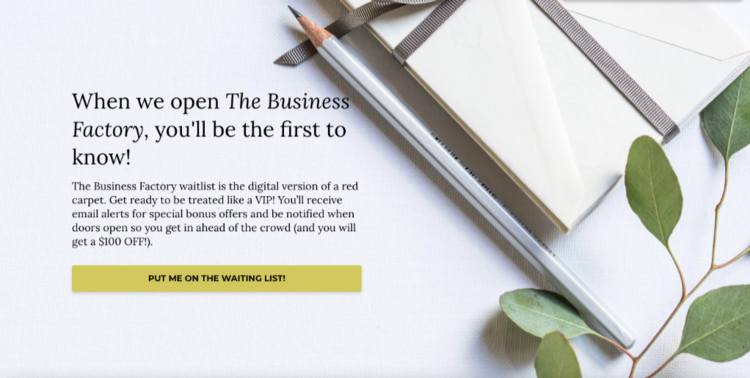 You can use free landing page templates to get you started immediately or create a new page on your Squarespace Website. Here are the elements your landing page should include: 
Have one goal – and make sure you get that email signup!
Keep your landing pages simple and uncluttered. Remove any header navigation, footer blocks, or sidebar sections to keep the page free of distractions.
Have a clear call to action – Download this Freebie. Signup or buy now.
Use an image on the page; make sure it matches the intent of the page.
Create a Thank You Page: Once your user has opted-in, make sure to send them to a thank you page so you can track submissions in your analytics.
I use Kajabi for all my landing pages, but you can create one directly into your Squarespace Website in less than 5 minutes.
Do you have different landing pages to build your email list? Share your landing page; I'd love to see it!
xox