Instead of ditching your 9-5 job, you might consider taking over the company you work for. Is it something you are dreaming about? Buying a business that is already in business may seem easier than starting your own business from scratch. So, let's talk about management buyout.
What is a Management Buyout (MBO)?
A Management Buyout is a majority or complete takeover of a company by a single member or all of its management.
One particularly well-known example of a management buyout came in 2013, when Michael Dell, founder of the eponymous computer company, paid $25 billion to take it private with the help of a private equity firm.
Assuming the company is already running well, you should be ideally positioned to generate continued success. But first thing first, here are some questions you must ask yourself:
Is the company worth acquiring?
Does the owner be interested in selling?
What's your goal in acquiring the business instead of just managing it?
You probably want to ditch your 9-5 job and be your own boss. Awesome, but here is what you need to know before buying the business where you are currently working.
Dreaming of buying a business? If you need a Checklist to know what to do to be ready to sell your business, grab my FREE Checklist! 👇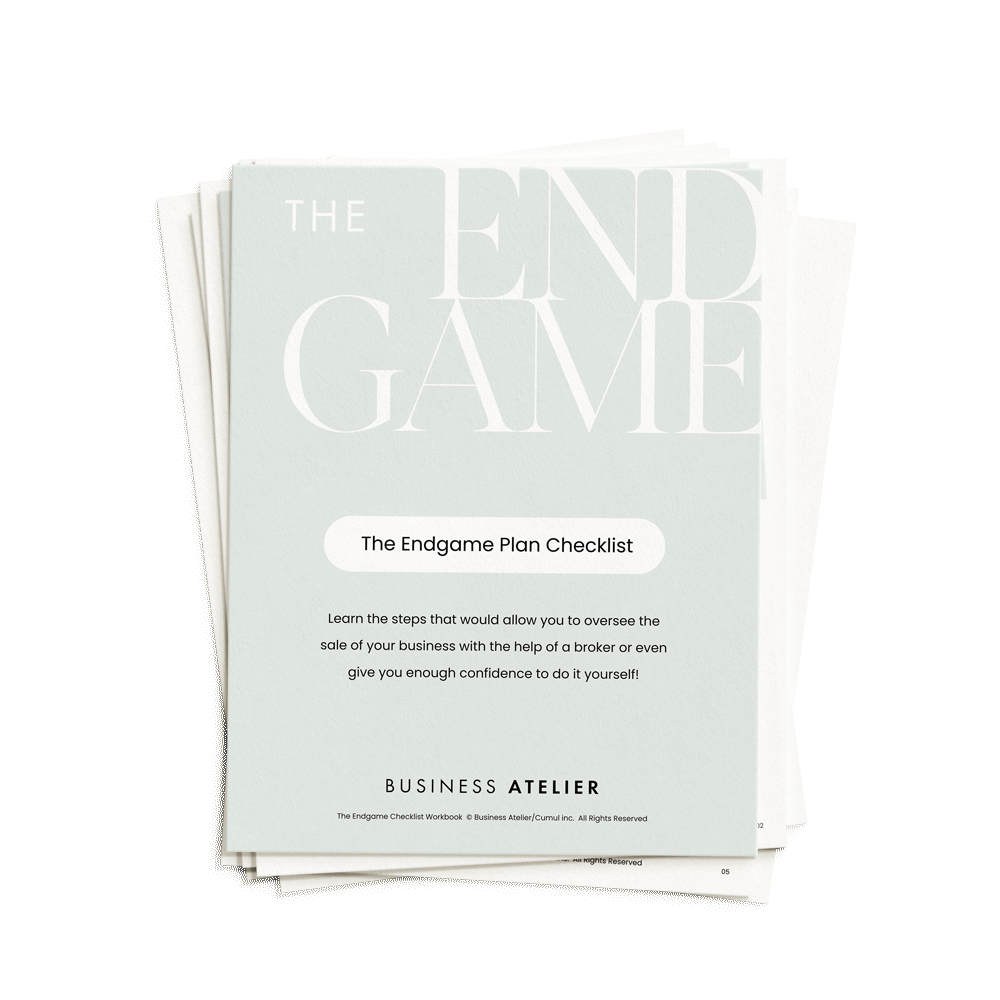 BUILD A BUSINESS PLAN
Now that the opportunity is identified, you need to create a business plan to outline your vision for the business's future under your ownership. Don't forget that your business plan must also include a budget (a P&L, Balance Sheet, and Cashflow budget).
WHY?
Because if you need to finance this acquisition, you will need to prove that the revenues you will generate can pay for all the expenses, including the amount of money per month you will need to reimburse for your new acquisition (capital + interest of your loan).
You know that you have a solid plan; it's now time to communicate your plan with the owner. Here I assume that it's a private company!
DISCUSS THE TRANSACTION
The current owner is ready to sell. Great, you need to send an LOI that will confirm the price and all other terms and conditions (for instance, how long you want him to stay on board).
Proper due diligence is the first thing to do when considering purchasing a company. You must assess its financial statements, legal status, and assets, including inventory, equipment, and accounts receivable. Then you need to do due diligence and hire the right professionals to do this critical piece of the transaction. You need to hire outside experts to do this (an accountant and lawyer, for instance). Don't try to save money by doing the due diligence by yourself. Even if you are part of the management team, you must conduct due diligence to ensure that there's nothing they've missed.
Finally, assuming the deal passes due diligence, you will close the transaction and begin implementing its business plan. Make sure to include the former owner in the transition! Now I'm sure your next question is…
HOW DO I FUND THIS TRANSACTION?
You will probably need at least some outside financing. Several options can be considered…
Let's consider an Earn-out
This will involve considerable trust on the part of the current owner. Earn-outs are rare in smaller transactions but common in mid-market deals. I usually suggest this option to my clients when, for example, they have just signed a major contract with a new client who will bring in significant sums of money in the future.
This type of sale means that the initial payment is paid when the sale transaction is completed, and subsequent performance-related payments are made according to agreed conditions (business growth or retention of customers). With an earn-out, the seller may remain active in the business for a set period to help ensure the payments are made. An earn-out would enable the buyer to fund the sale through future business profits. It can enable the seller to achieve a higher price. However, there is risk; an earn-out may not suit those looking for a quick or certain value on sale.
What about Private equity?
This is the most common method when it's time to finance a management buyout, but the private equity fund usually takes some equity stake in the business. Because with private equity, you get much more money but usually have to give up a much larger share of the business, and beyond the money, you can also lose control of the direction of your business. Are you ready to give a percentage of your business in exchange for money?
Let's discuss seller financing
Similar to an earn-out, this method involves the current owner, the seller, financing the transaction. As with the earn-out, the acquisition price is generated by the company's earnings over an agreed period after closing the deal.
Maybe you want to consider debt financing
Debt financing is when you borrow money to run your business, as opposed to equity financing, in which you raise money from investors who are, in return, entitled to a share of the profits from your business. Debt financing can be divided into two categories based on the type of loan you seek (long-term or short-term). Remember that getting a business loan from a bank becomes easier when you have proper financial statements.
Finally, you must ask yourself if you want to buy the business alone or not. Would other team members be a good fit for this transaction?
A successful management buyout process is all about planning!
Planning the strategy for the business, planning the responsibilities across functional areas, and planning the objectives and time horizon for the investment. Before the transaction is completed, you should have all your planning completed.
Now It's your turn; instead of ditching your 9-5 job, are you considering taking over the company you work for? Would you consider buying it with another team member?
Comment below and let me know!
xox